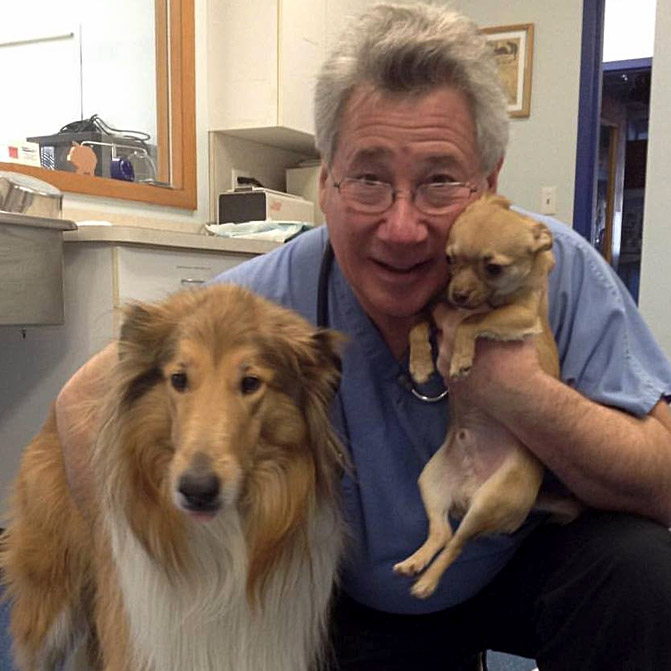 Dr. DeLucia has been involved with animals since the age of 15; "Since an early age, I was laser aligned with the calling of being a veterinarian. I never seriously considered anything else."
After spending 2 years at Saint Peters College in Jersey City, Dr. DeLucia decided to follow his path as well as return to his family roots commencing veterinary school in Italy at the University of Bologna. Graduating at the age of 27 in December of 1981, he started a nonpaying externship at the Animal Medical Center in New York City. He also worked for six months as track veterinarian at Yonkers Raceway.
After working several years for multiple veterinary practices as an associate, Dr. DeLucia opened several practices in the NYC metro area, culminating with a 4 doctor, 30 employee newly constructed practice in Clifton, NJ. In addition, he was the founding partner with eight specialists in northern New Jersey and opened the first privately owned veterinary MRI, CT and Radiation Therapy facility in the world. After working in this facility, he realized the value of the newly emerging specialty of veterinary physiotherapy and was part of the first graduating class at the University of Tennessee in Veterinary Rehabilitation.
Having an offer to sell his showcase practice, Dr. DeLucia retired in 2010. "The first year was great, the second year OK and the third year I did not know what to do with myself". Missing doing what he loves most, Dr. DeLucia went out of retirement and founded Skylands Primary Pet Care in 2013 and is today a vibrant two doctor practice.